We welcome you!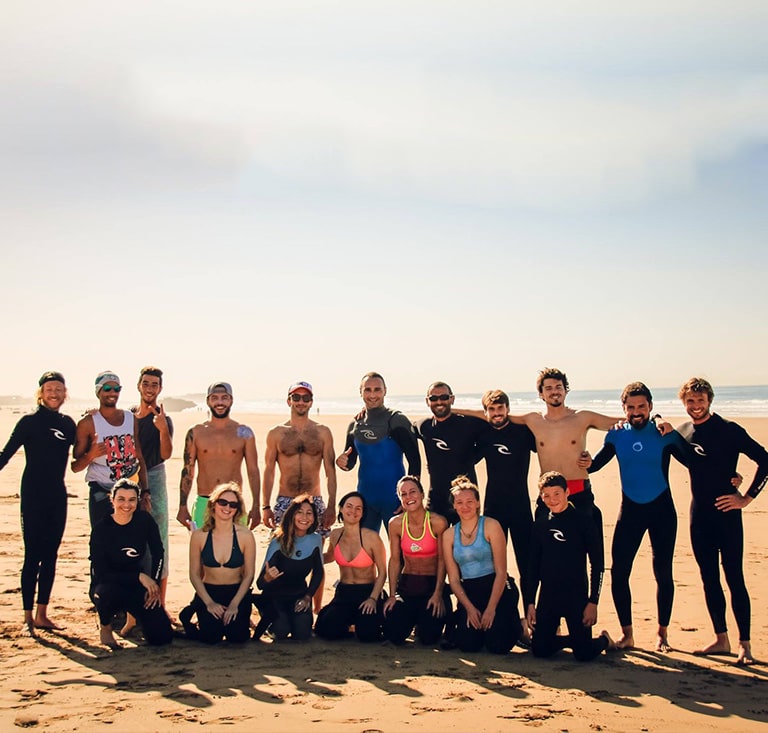 A
re you looking for a completely satisfying travel experience? Do you like to make new friendships? Or are you mainly looking for an unforgettable surfing holiday? At Let's Surf Morocco – Surfcamp in Morocco – you are at the right place for a fantastic adventure! Join us, learn how to surf and see how your smile reflects in the saltwater under the warm Moroccan sun! Come and surf with us in Morocco!
Our surf camp in Morocco: learn to surf, relax and explore!
Our surf instructors
Khalid,Youssef and Omar are experienced surf instructors and graduates of the Moroccan Federation of Surfing. They will share their passion for the sea and their pleasure for Surfing with you.
All your surfteacher are born in Aourir, a Moroccan village . You will have the great opportunity to discover this pleasant and peaceful place with them, known for beautiful beaches and the best Surf spots on the Moroccan coast.
We, the Team, are happy to welcome you in a real familliar atmosphere in our surf camp and will take care of you, so you can unwind and feel right at home.
Khalid
Surf Instructor (2010-Present)
started surfing at the age of 7 years and has perfect knowledge of the environment that surrounds him and knows where to find the best waves on the coast. It won't be just a surf lesson he will give you, because above all, he wants you to have fun on the Surfboard and in contact with the water to improve your surf.
Abdellah
Surf Instructors, Coach (2010-Present)
Local surf instructor and surf guide from Banana Beach. experienced surfer surfed since 1996.
Omar
Surf Instructor (2014-Present)
Omar always has a smile on his face, before, during and after the surf lessons. Before each session, he likes to make you discover breathtaking landscapes between the sea and mountains. You will love this generous and caring man, who makes you smile and takes care of your well being at the surf camp.
Youssef
Surf Instructor (2017-Present)
Youssef Local surf instructor and surf coach from Banana Beach. experienced surfer surfed since 2015.
Ready to book your surf holiday?
Check out our packages and book your surf trip instantly online!
VIEW PACKAGES