SURF GUIDING
Surf Guiding is one of our most popular surf packages. It provides you with a local Surf Guide who will take you to the best waves for your surfing ability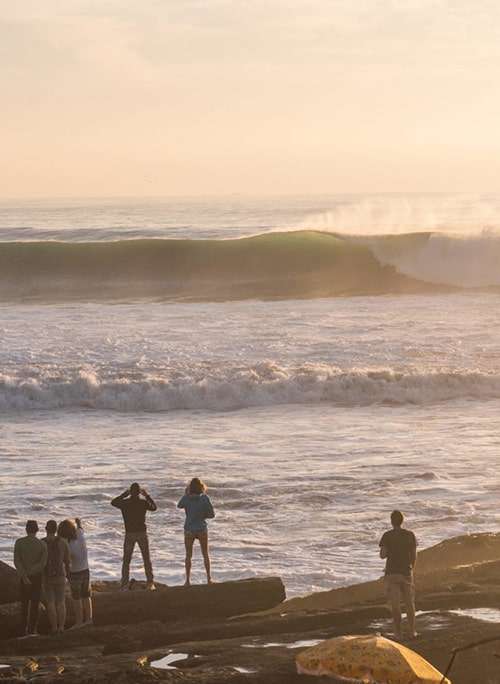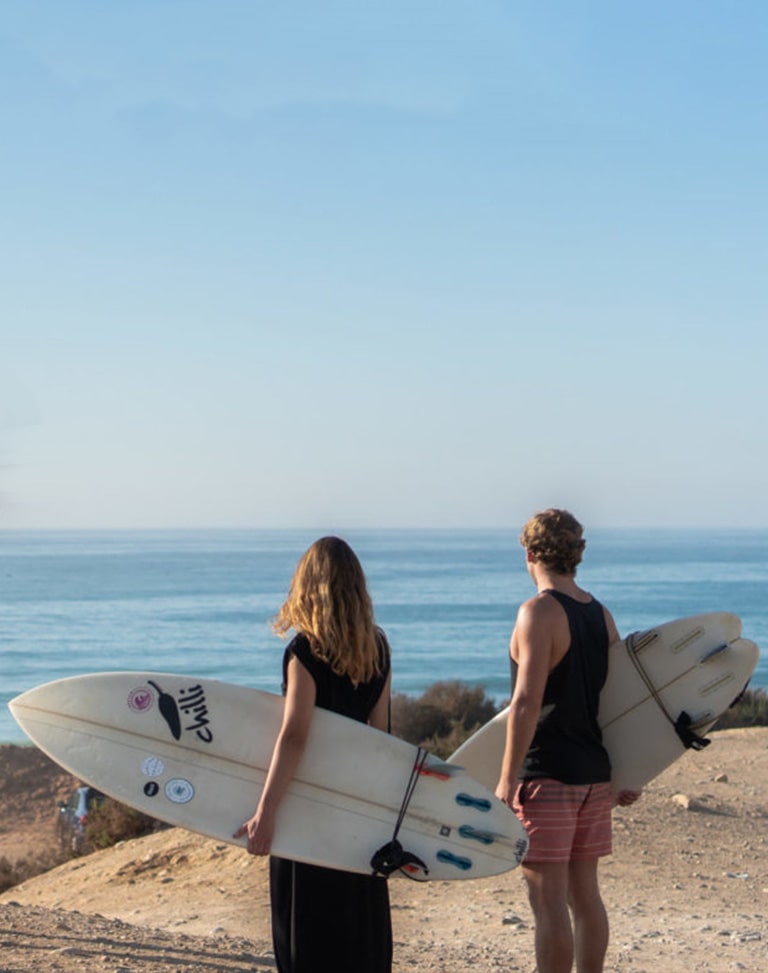 For the more experienced surfers who prefer to do their own thing or for those who don't require lessons, we offer surf guiding to all the local surf spots in the area, plus a bunch of secret spots!
Our guides will do the hard work for you, waking up early to check the conditions and finding you that all-important rideable wave. So all you have to do is worry about catching it!
We will pick you up in the morning and provide a tasty packed lunch so you can spend the day surfing in Morocco to your heart's content.
At the end of the day after enjoying the sunset and a variety of different surf spots (depending on the conditions & your ability), we'll drop you back at the surf camp. What more could you ask for?
*This option is great if you plan on bringing along your non-surfing partner or friend as they can come along to the beach with you, soak up the rays and catch you on camera!
What is included in your Surf and accommodation holiday?
The following services are included. You can always add extra to your package such as yoga lessons. Feel free to ask us if you would like to customize your own package or if you have any special requests!
 7 nights in our beautiful surf house
 7 Tasty and healthy breakfast with locally sourced products
 5 Moroccan traditional or modern dinner
 6 days of surf guiding including spots transfer
 Packed lunch to the beach
 High-quality surf equipment for 6 days ( if you don't have your own equipment)
 Free use of WiFi in the surf house
 Housekeeping service
 Transfer (Bus station / Agadir Airport) included
  Water and tea in the lounge area at the house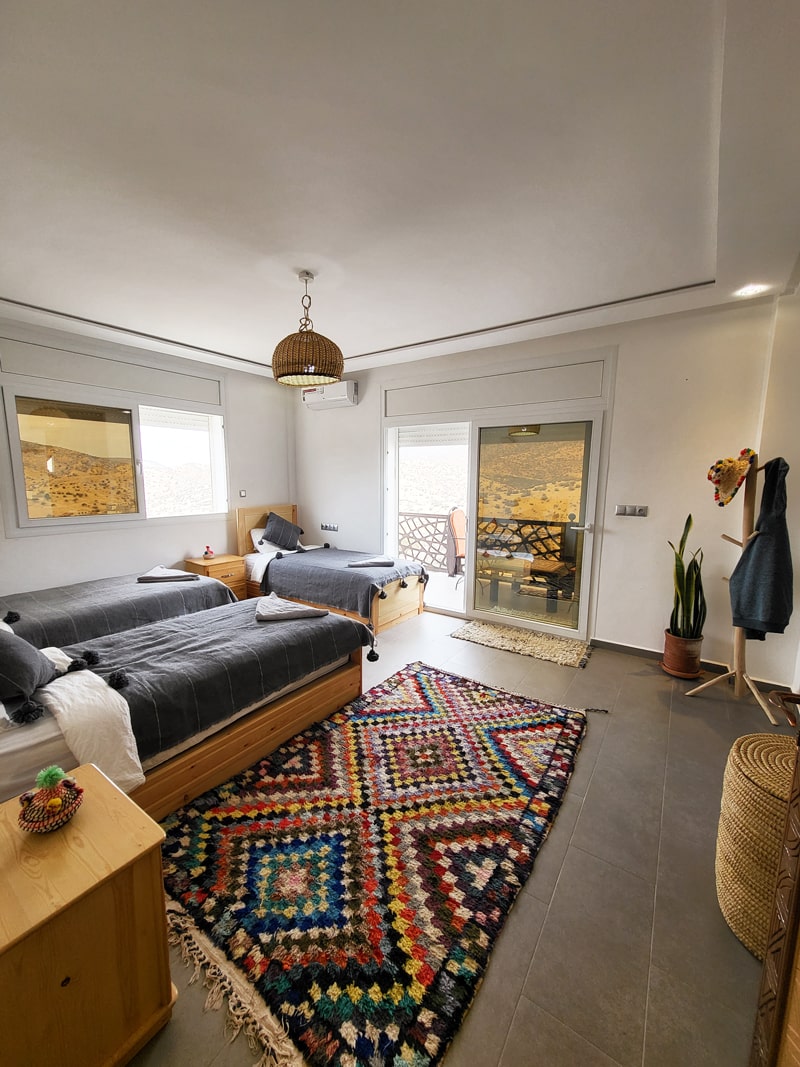 SHARED ROOM

Price : 419 € / 7 nights
Prices per person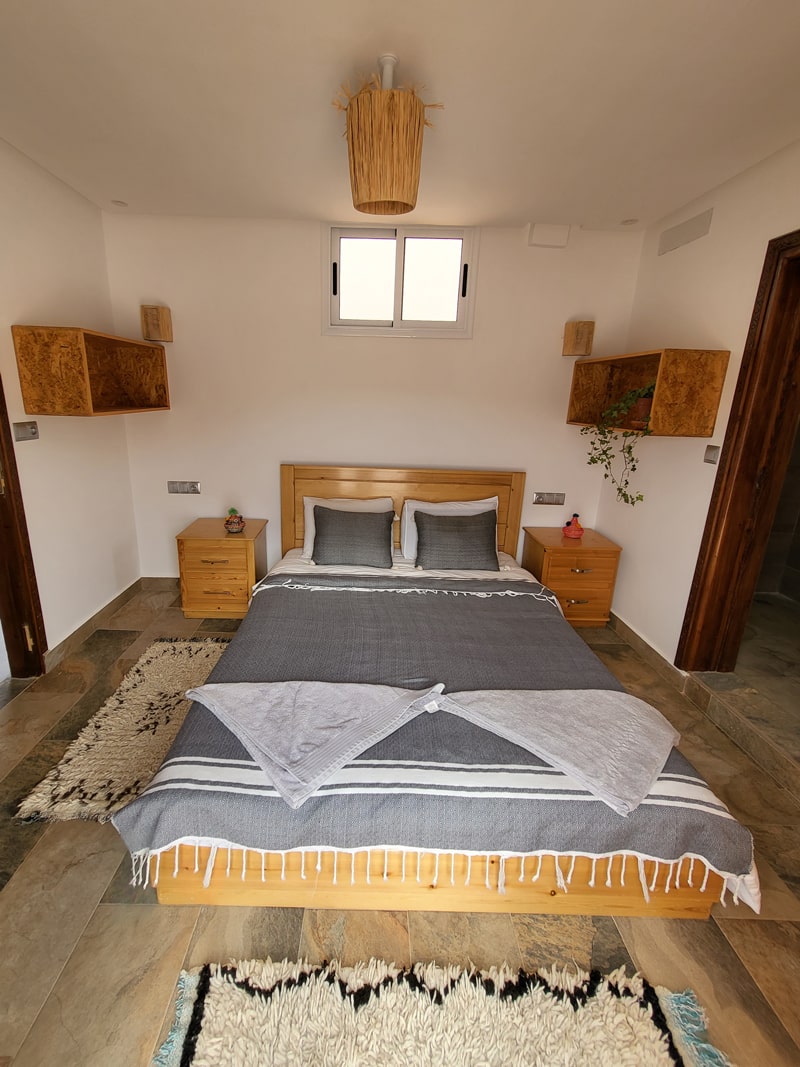 DOUBLE ROOM

Price : 450 € / 7 nights
Prices per person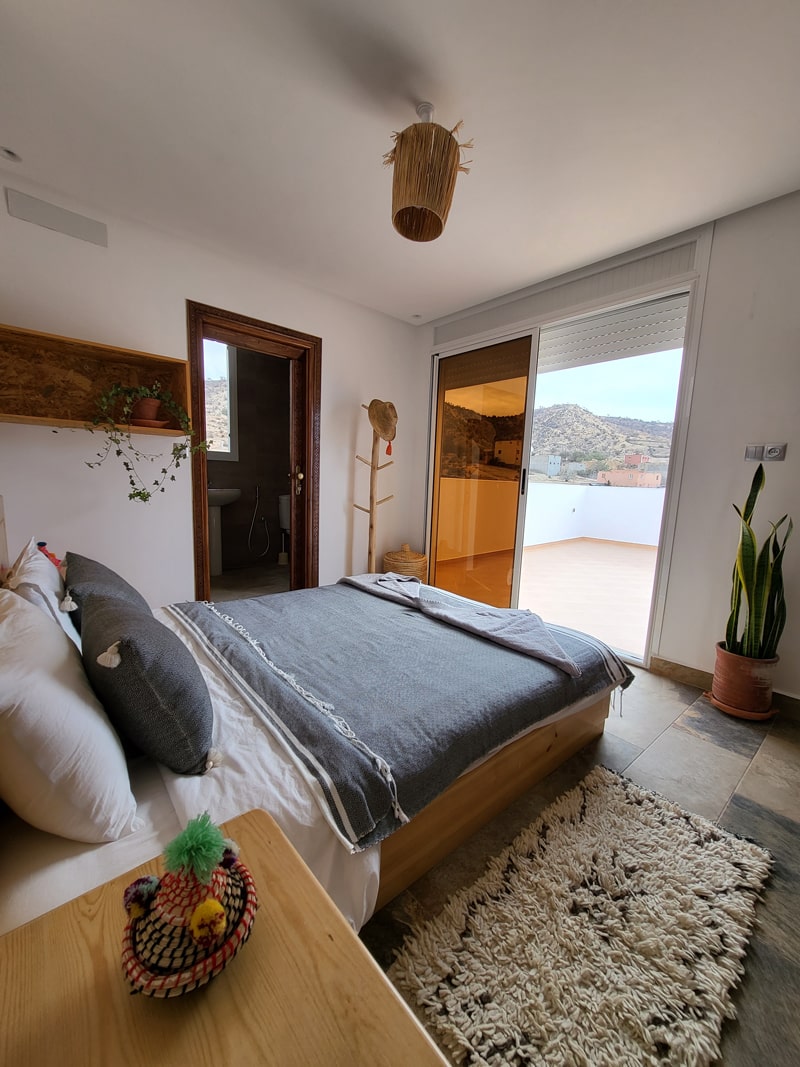 SINGLE ROOM

Price: 490 € / 7 nights
Prices per person
Ready to book your surf holiday?
Start Here