OUR EXTRA ACTIVITIES
We arrange a number of exciting add-on adventure and cultural activities for our clients to make their Morocco trip a bit extra special. These can be booked as add-ons to a multi-day tour only.
DAY TRIP TO PARADISE VALLEY
Paradise valley is a beautiful area in the mountains. You just have to see it. We'll visit the river hidden between beautiful high rocks. It is an oasis of peace and nature. Several daredevils take a dive from the high cliffs into the water. This day you will walk, climb between the rocks and you can swim (dive) in the river. In Paradise Valley, you'll eat a delicious lunch at a special location.
We'll leave the Surf Camp in the early morning for all-day fun!
* We go only if the conditions are not allowing us to surf.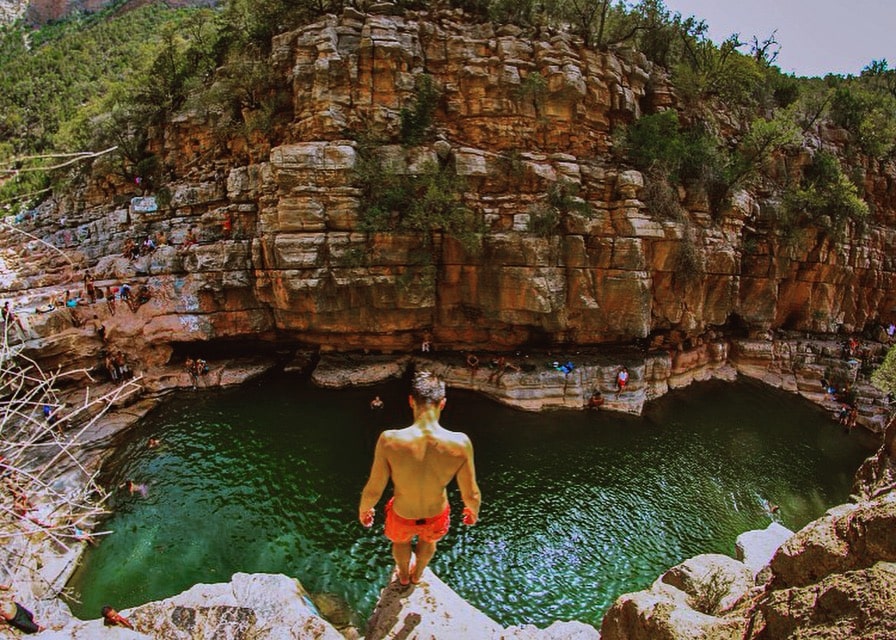 SOUK SHOPPING: MOROCCAN TRADITIONAL MARKET
The Souk El Had market is a great place for the Agadir tourist to visit. The souk is the third biggest market in North Africa, after Fez and Cairo medinas and stocks a vast range of essential items for local people and has large amounts of fresh fruit and vegetables on sale.
Souk El Had Market is surprisingly clean and although you do get the usual encouragement to come into shops it's not too intense.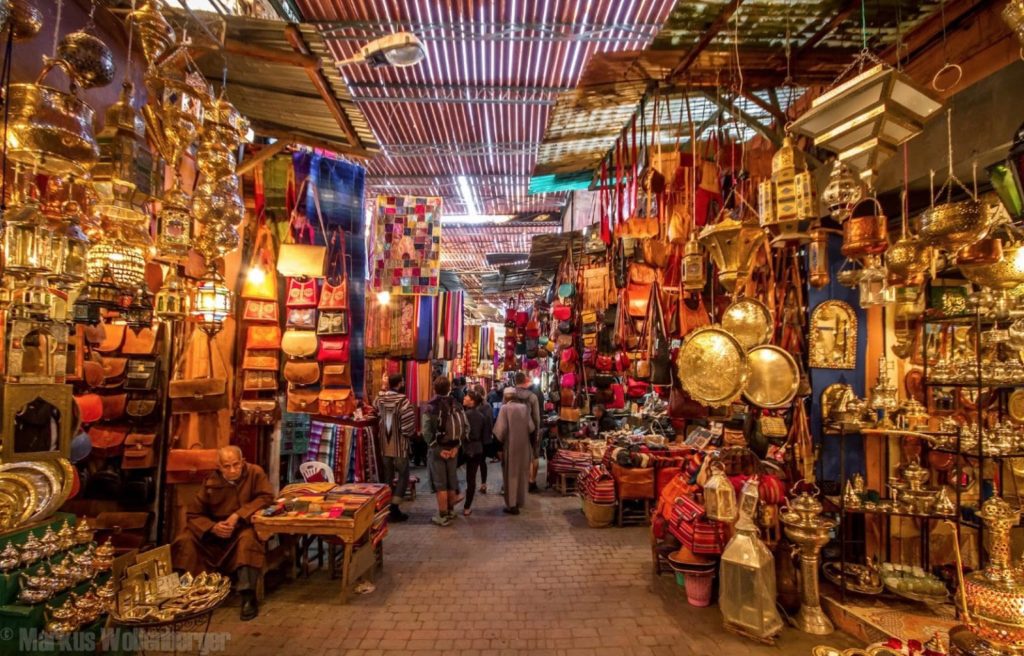 Many of the stalls have lovely ranges of Moroccan lamps, silverware, and wooden hard-carved items that you can buy and there are a lot of genuine artisan goods like beautiful ceramics and traditionally-produced goods. You will have an essential place to visit, as it gives the visitor a real flavor of the country, and allows one to interact with the local people.
Souk El Had Market is a place where you can prove your shopping skills and it is an unforgettable experience.
* not necessary to buy, you can visit and enjoy it without buying anything!
HORSE RIDING
Whether windswept beaches, dramatic mountains or beautiful blossom-filled valleys, Morocco's beautiful landscape lends itself to exploration on horseback. Riders of all abilities and ages are welcome to book horse-riding excursions with us. We work with responsible and experienced stables in Agadir.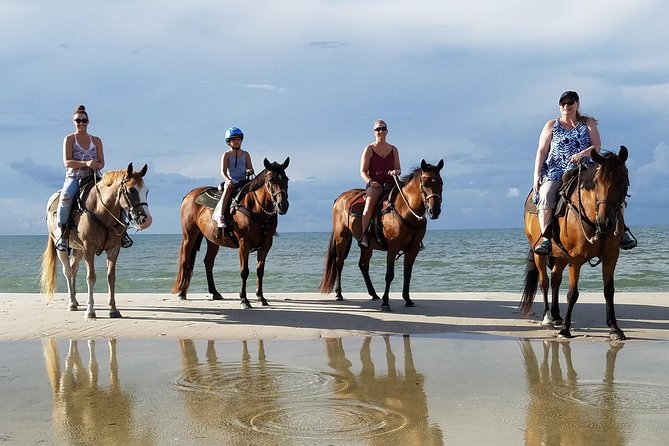 QUAD BIKING
For those who like the thrill of an engine rather than the sway of a camel, quad bikes are a great way to explore the great Moroccan outdoors, particularly sandy terrains such as the dunes of the desert and beaches. No experience is necessary and quad biking is also suitable as a family activity, as children can be accompanied by adults. As well as instructing you in how to drive the quad bike, our guides will show you local sights, flora and fauna during your ride.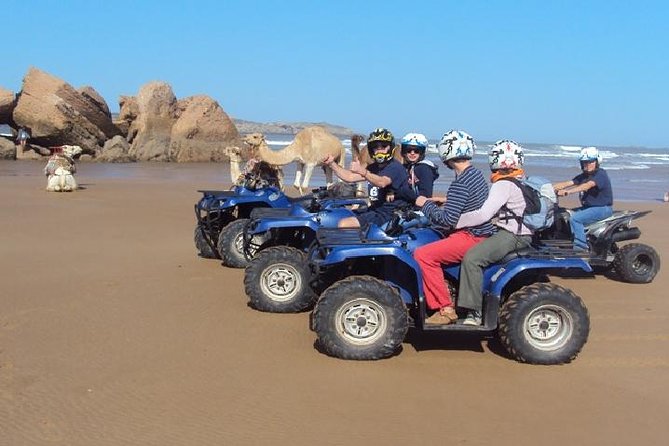 CAMEL TREKKING
Many visitors to Morocco love to take the opportunity to ride a camel (or, rather, dromedary – the local variables have one hump, not two). We can offer a short trip around the environs of Banana Village.